I've been lucky enough to have access to the FSD beta for a number of months. At first everything worked great but eventually I noticed that I was no longer able to use autopilot at night. Not knowing exactly when it started I assumed it was a bug but when it persisted for multiple months I started to wonder. So I googled it and found this thread, another thread and finally this one.
After reading the threads it became pretty clear that Tesla produced a number of cars which had cabin cameras but didn't include the required infrared LEDs to illuminate the cabin at night (watch this video to see if yours has one). Why Tesla hasn't issued a recall for this defect is 🤔.
Luckily there's a pretty cheap solution you can use until you're able to get Tesla to replace your camera (I'm still waiting for my appointment). You'll need this IR light (which you can plug into the usb-c ports in the car to charge) and a phone mount (which you can use to position the light at your face). Ta-da, now your Tesla can see again at night.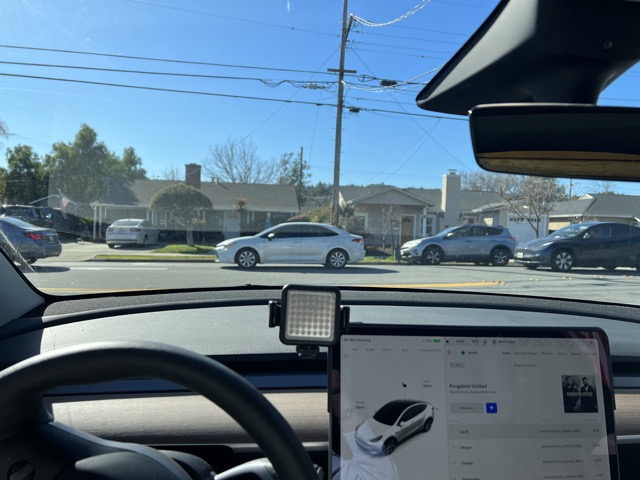 Tesla, if you're reading - please issue a recall for all affected vehicles and proactively replace your defective hardware.